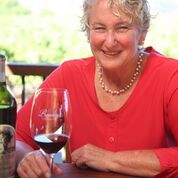 BOOK CLUB
An invitation to gather with your friends to drink in this epic love story while you sip some great Meyer Family Cabernet.
"PERFECTLY PAIRED" – Bonny Meyer's memoir and a bottle of Spitfire or Bonny's Vineyard Cabernet
Bonny and Justin's love story began while she was a college student and he a monk. Their forbidden love could not be contained and so began the next thirty years; raising a family alongside owning and establishing two wineries. The author takes the reader on the journey of their life together intricately intertwined with wine. Today, Meyer Family Cellars produces a Napa Valley Cabernet Sauvignon called "Spitfire," in remembrance of Justin's readiness to defend the honor of a lady. You'll want to read Chapter 19 to learn more about Spitfire Meyer. Chapter 14 chronicles the story of Bonny's Vineyard.
BOOK CLUB OPPORTUNITIES
Special Books and Special Moments with Wine: Your book club will have an opportunity to virtually discuss wine and the book with Bonny.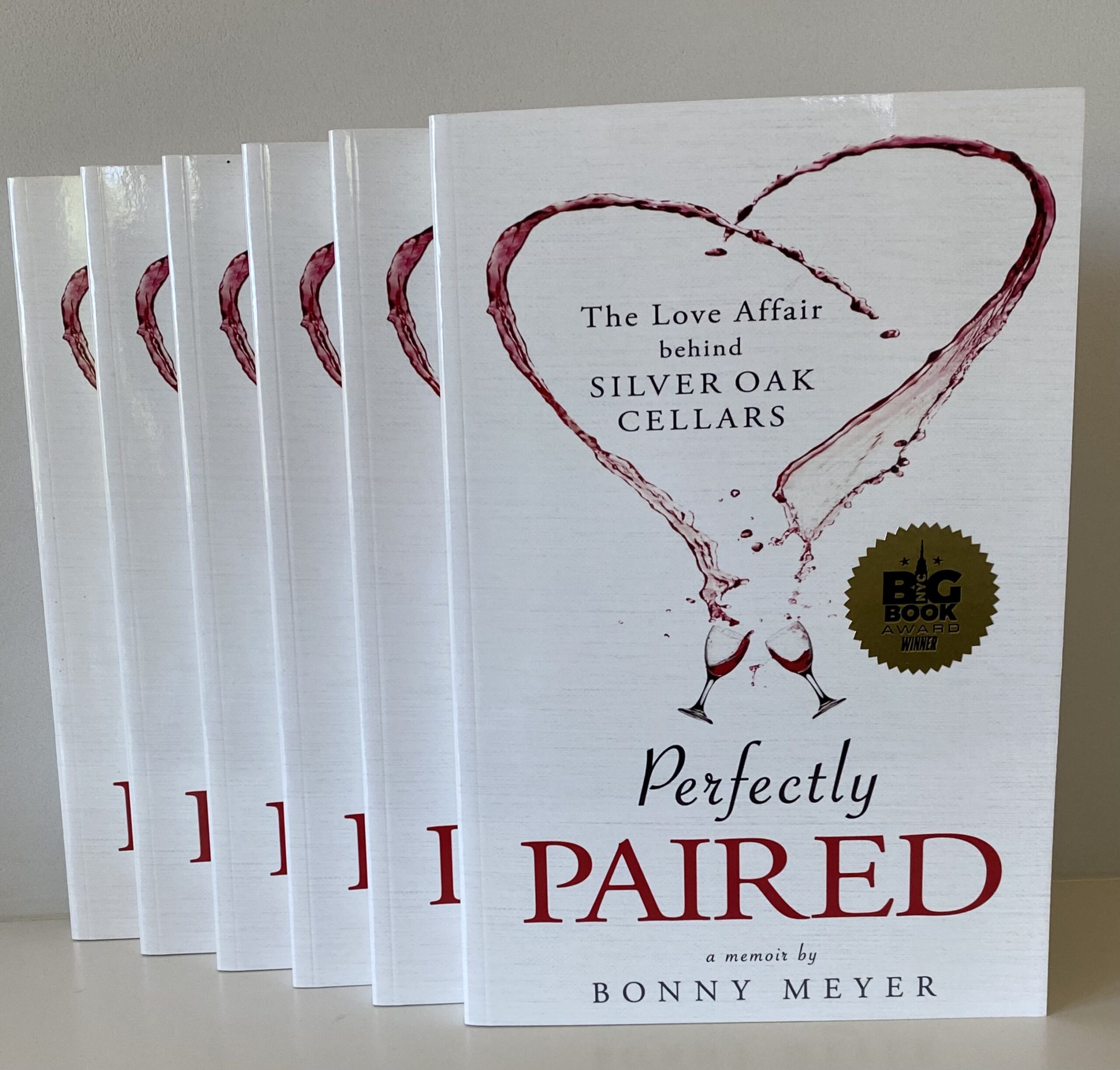 6 autographed copies of Perfectly Paired
Special Moments – Reading with Friends
An excerpt from Chapter 18, ON PARTNERSHIP:
We lived in a state of compassion and laughed and cried with each other. Sharing our joy and sorrow made our life exquisite. Justin knew my heart and treated it with the utmost tenderness, as I did his. We each respected the path the other was on and held a flashlight to light the way.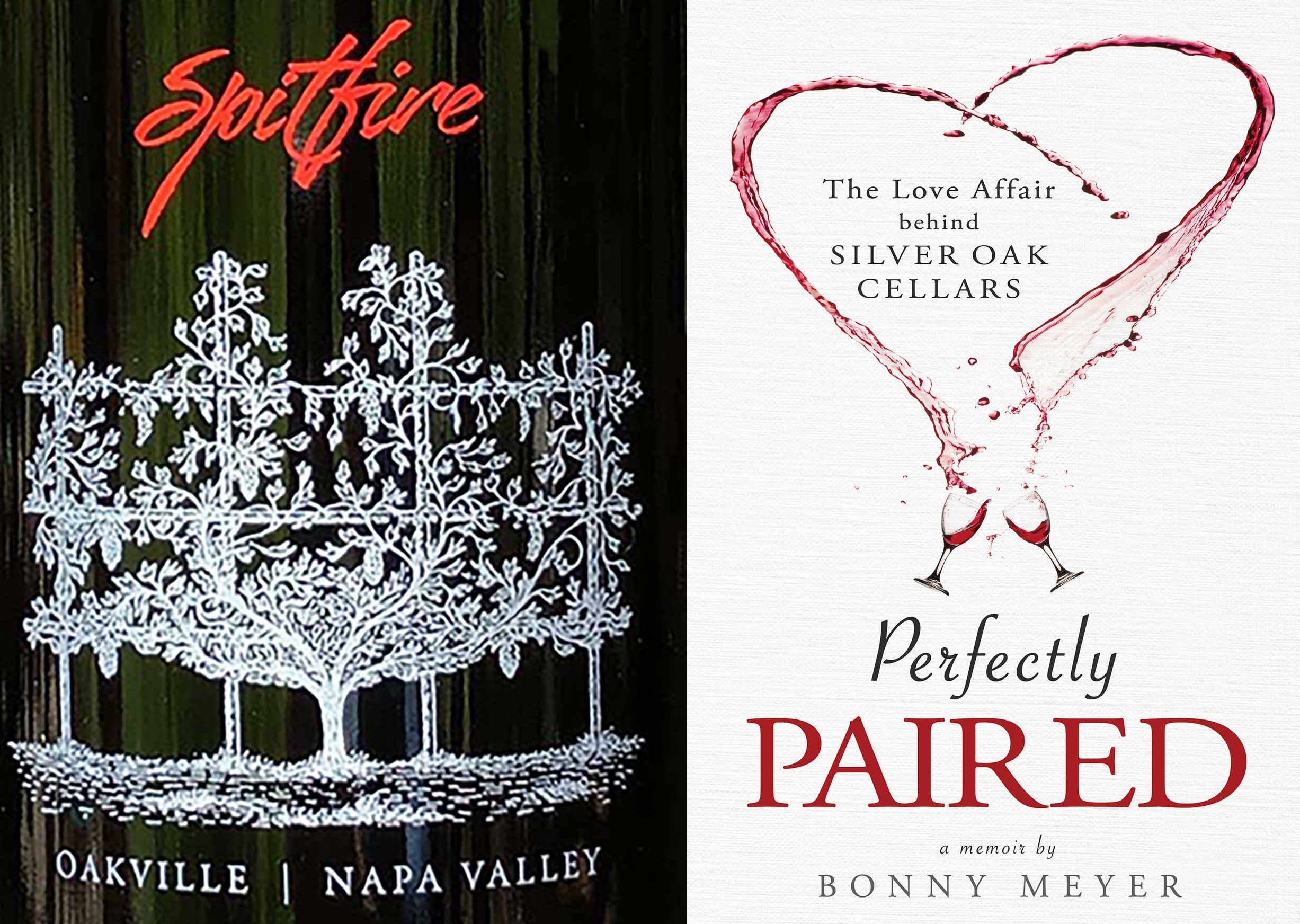 1 autographed copy of Perfectly Paired and 1 bottle of Spitfire Cabernet
Special Moments – Perfectly Paired with Spitfire Cabernet
Excerpts from Chapter 7, FOLK MUSIC & THE MORNING AFTER:
A long evening of strumming and singing defined the first time Brother Justin and I met. Strumming and singing continued on through our years together….Justin presented me with a stunning gift: a banjo he had made for me over the summer. The banjo sounded sweet and felt natural in my hands. It would be a perfect remembrance, a symbol of our love of music and for each other.
Book Club members may purchase from Meyer Family Cellars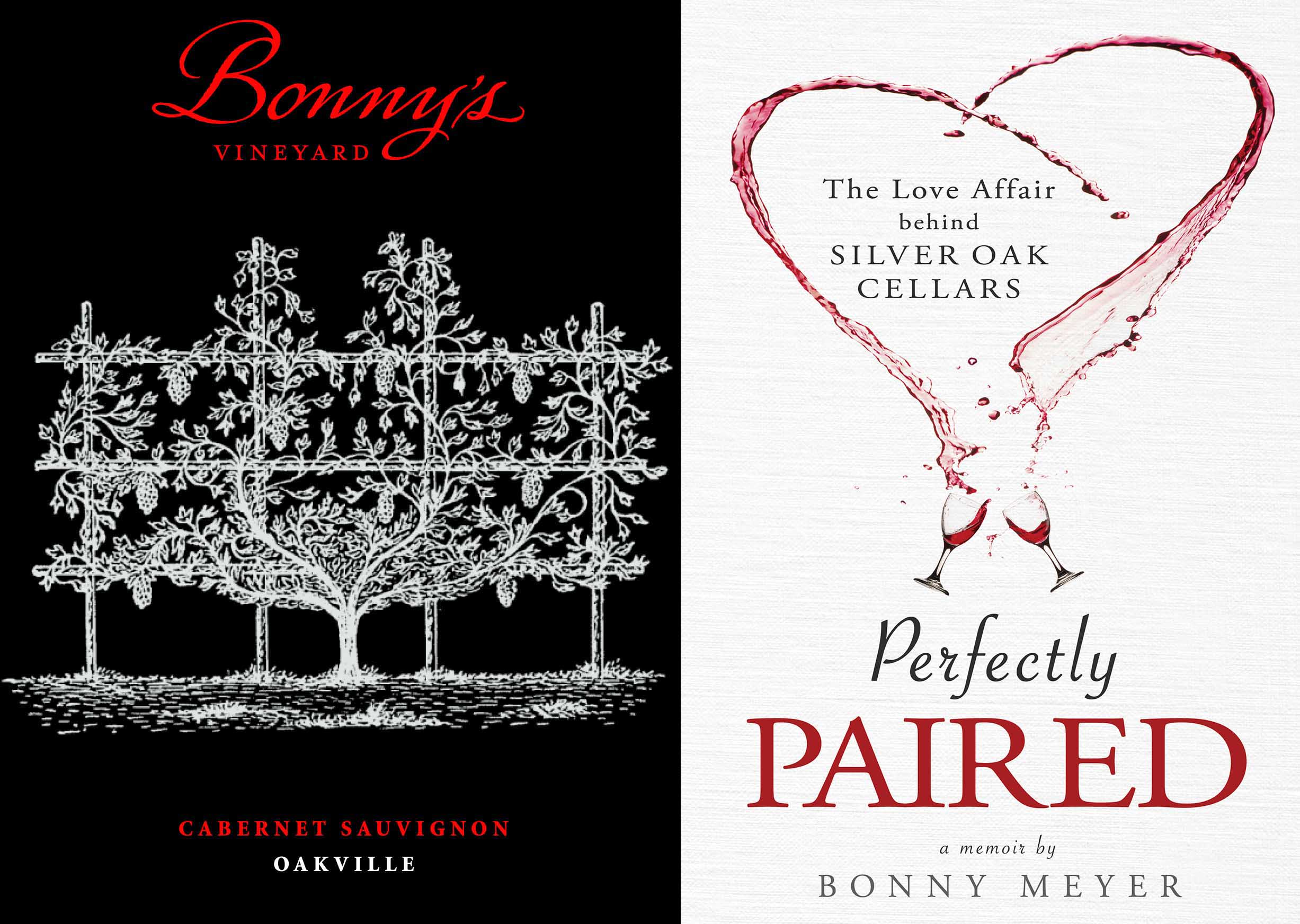 1 autographed copy of Perfectly Paired and 1 bottle of Bonny's Vineyard Cabernet
Special Moments – Perfectly Paired with Bonny's Vineyard Cabernet
An excerpt from Chapter 22, Widow's Club:
Grief takes us over and slams us onto the floor over and over again. Ultimately, it can tenderize us and soften us into wiser, more open hearted souls. But knowing that doesn't make the process any shorter or any less agonizing….When, in an instant, the center of life is gone, a new meaning, a new purpose must be found for vibrancy to return.
Book Club members may purchase from Meyer Family Cellars
What readers are saying:
"We all have our own love stories. Yours, however, is so special and amazing, so full of love, fear, longing, pain, hurt and more and more love…it just kept going. What a perfect pairing." -K.
"I resonated with your longing to sing, be in grace, and follow your heart." -J.
"Your love story with Justin is heartwarming and heart breaking. Thank you so much for having the courage and stamina to write it and for letting us inside your journey." -L.
"I was so touched by the depth of your relationship with Justin and the incredible love that you shared. The story of how the two of you developed Silver Oak is fascinating and impressive." -J.